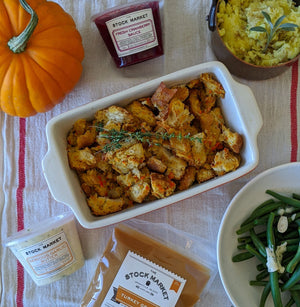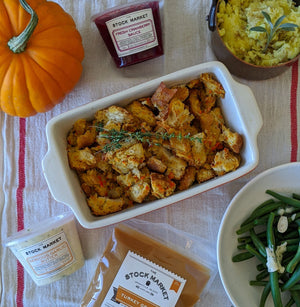 On Sale
Traditional Stuffing
The perfect stuffing for your Turkey Dinner. 

Stuff inside your Turkey or bake in a dish on the side.
If baking on the side, sprinkle with a little bit of water and heat in a covered dish at 375°F for approximately 20 minutes.
Serves 4
No Nuts
Ingredients: Mixed Bread, Turkey and/or Chicken Stock, Onions, Carrots, Celery, Butter, Garlic, Sage, Thyme, Black Peppercorn, Sea Salt.
Can be frozen for up to 6 months from date stamped on package. Use within 3 days after thawing.