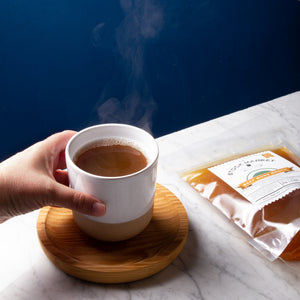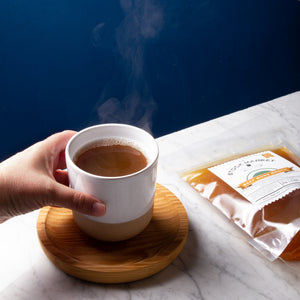 On Sale
Beef Bone Broth
So much has been written about the health benefits of bone broth. It is a great source of collagen and several nutrients - iron, calcium, vitamins D & C plus thiamine. Our bone broth is produced by simmering organic beef bones for up to 48 hours. The result is a deep rich broth with gelatinous properties. The long, slow simmer pulls as many minerals and nutrients as possible from the bones. 

| | |
| --- | --- |
| No Gluten | No Dairy |
| | |
Ingredients: Organic Beef Bones, Organic Beef Chuck, Carrots, Onions, Garlic, Organic Apple Cider Vinegar.